Firestone QuickScrubber Scouring Pad only W563582057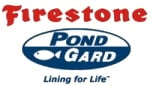 Additional Firestone approved scrubber pad for applying Firestone QuickPrime Plus Primer solution, in preparation for Firestone detailing products.
Also supplied as Firestone QuickScrubber Tool Set which includes 3x pads and 1x scrubber handle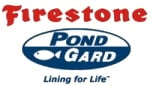 Additional Primer applicator scouring pad.
Normally fitted to the Firestone QuickSeam Scubber Handle in combination with Firestone EPDM QuickPrime Plus Primer to scour clean and prepare the mating surfaces of the panels of EPDM liner prior to the application of Firestone QuickSeam Splice tape, FormFlash, SA Flashing, EPDM Repair Kits and Pipe Flashing Boot.
Also supplied as Firestone QuickScrubber Tool Set which includes 3x pads and 1x scrubber handle