Brass Extension Post Aged Finished 390mm, AQL-400-B3-EXT-380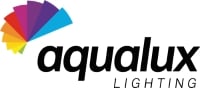 Antique finished brass 390mm extension pipe/post to fit the Spike Hooded Spot Light ASL-01-BR range.
Screws onto the base of the light and into the garden spike supplied with the light or a base plate model. The light cable runs down the centre.
Supplied with Unbrako set screw & allen key.
Dimensions:
Extension length: 390mm
Post Diameter: 25mm