Aqualux LED 24V AC/DC Strip Lighting AQS-260-24-2700 - priced per metre cut to length off the roll
High quality LED Lighting Strip with 3M adhesive backing which is designed for 24VAC-powered applications both in outdoor landscaping and indoor installations
Available in reels of 10m strip length or here in cut-to-length quantites to 100mm (0.1m) increment.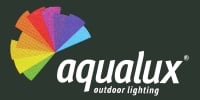 Aqualux AQS-260-24-2700 High quality LED Lighting Strip which is designed for AC-powered applications both in outdoor landscaping and indoor installations.
We also supply this product in full 10m reels at a discounted price or here as Cut to length to 0.1m increment (100mm), e.g. you can order 1.3m
Features:
3M Adhesive backing - no screw fasteners required when applied to a clean smooth surface.
60 x LEDs per metre
24VAC-Compatible (preferred). Can also be run on 24VDC
Compatible with our AQO range of toroidal

24V Transformer Power Supplies

, AQS-260 strip will run off the same AC-trunk cable as other 24V lights in the Aqualux range - greatly simplifying cabling and installation issues.
With no dedicated DC driver required, system and installation costs are also reduced.
IPX6 Rated
Coated in a Parylene-C CVD process, AQS-260 is IPX6 rated, providing protection in most damp and exposed locations. Avoidance to direct sunlight (i.e. intense UV) should be avoided.
Should mechanical protection be required, we recommend installation into an aluminium profile.
Dimmable on 24VAC by dimming the 240V power to the transformer with a standard 240V Universal Dimmer such as a Clipsal Universal 32E450UDM. This in conjunction with our AQO24 range of power supplies will give smooth dimming from 0% - 90%  with unprecedented ease of installation - no more 1-10V/PWM/Resistance confusion.
Please Note: Due to the Parylene coating process, solder joints should be lightly abraded/scraped before attempting soldering. Recoat the soldered connection using silicon conformal spray or wipe over with a smear of silicone sealant.
Technical:
Product Code: AQS-260-24-2700
Input Voltage: 24V AC or 24V DC
Watts / M: 11.6W (24V AC) or 14.8W (24V DC)
Lumens / M: 690 (on 24V AC) or 1085 (on 24V DC)
LED: LG 5630
CCT: Colour Temp 2765K (Duv -0.0020)
Chromacity: x=0.4512 y=0.4031 / u'=0.2603 v'=0.5231
CRI: 83 (Ra)
IP Rating: IPX6
Protective Coating: Parylene-C
Maximum LED strip Run Length from 24V AC low voltage trunk cable connection: 7m
Maximum LED strip Run Length from 24V DC low voltage trunk cable connection: 5m
Each strip must have it's own low voltage hook-up lead. The strips cannot be joined together in series or end to end
Cut Interval: 100mm - solder points for supply cable at each 100mm
Dimensions of strip: (nominal) 10.2mm wide x 1.8mm thick
Power Supply Compatibility:

24V AC Magnetic Iron Core Transformer

or 24V DC Constant Voltage
Dimming Support: Clipsal Universal 32E450UDM