Aqualux Hydra Matt Black Powder Coated Brass 12V-24V Light AQL-400-BK-M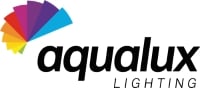 Previous family code: ASL-01, and new code AQL-400-B2-M
We warehouse large stocks for instant shipping
Superb quality powder coated matt black finished solid brass spiked broad spread spot light.
LED or Halogen drop-in bulb option - please select.
Consider our MultiVoltage 24V - 12V AC or DC 3.5W, 4W or 6W LED globe advantage. Lower Wattage - very long cable runs when powered by 24V using thin 3.3mm² cable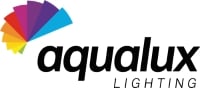 Previous family code: ASL-01, and new code AQL-400-B2-M
This beautiful & superb quality solid brass light is powder coated matt black finished to blend into a modern landscape. The spike is strong reinforced plastic.
We warehouse large stocks for instant shipping
Consider our latest technology MultiVoltage 24V - 12V AC or DC 3.5W, 4W or 6W LED globe advantage. Lower Wattage - very long cable runs when powered by 24V using thin 3.3mm² cable

Features:
You will need to connect this low voltage light fitting to

Low Voltage cable and a 12V or 24V Transformer

Rugged construction designed for optimal outdoor performance
Machined brass heavy light housing - durable powder coating in matt black colour.
Tough reinforced plastic spike
200deg adjustable head rotation.
Rubber sealed.
Convexed glass lens for better refraction of light.
IP65 Rated.
Cable length (Fly lead) - Twin cable approx 950mm long.
LED or halogen MR16 GU5.3 bulb drop-in option. LED bulb must not exceed 40mm length (not including pins).
Maximum 35W Halogen bulb rating. 50W Halogen bulbs are not permitted.
Dimensions - Barrel: 57mm diam x 131mm long, Spike: 220mm long reinforced plastic.
Weight: 0.8kg

For Aqualux 24V/12V Voltage Drop Calculator regarding cable sizing & distance, click link
Warranty: 3 year limited manufacturing fault warranty.
Manufacturer: Telectran Aqualux