Aqualux Hydra Brushed Chrome Plated Brass 12V-24V Light AQL-400-BC-M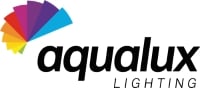 New code for the same light: AQL-400-B1-M
We warehouse large stocks for instant shipping
Superb quality chrome plated solid brass spiked broad spread spot light.
LED or Halogen drop-in bulb option - please select.
Consider our MultiVoltage 24V - 12V AC or DC 3.5W, 4W or 6W LED globe advantage. Lower Wattage - very long cable runs when powered by 24V using thin 3.3mm² cable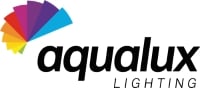 New code for the same light: AQL-400-B1-M
This beautiful & superb quality solid brass light is chrome plated & brush finished to blend into a modern landscape. The spike is strong reinforced plastic.
We warehouse large stocks for instant shipping
Consider our latest technology MultiVoltage 24V - 12V AC or DC 3.5W, 4W or 6W LED globe advantage. Lower Wattage - very long cable runs when powered by 24V using thin 3.3mm² cable

Features:
You will need to connect this low voltage light fitting to

Low Voltage cable and a 12V or 24V Transformer

Rugged construction designed for optimal outdoor performance
Machined brass heavy light housing - durable chrome plated.
Tough reinforced plastic spike
200deg adjustable head rotation.
Rubber sealed.
Convexed glass lens for better refraction of light.
IP65 Rated.
Cable length (Fly lead) - Twin cable approx 950mm long.
LED or halogen MR16 GU5.3 bulb drop-in option. LED bulb must not exceed 40mm length (not including pins).
Maximum 35W Halogen bulb rating. 50W Halogen bulbs are not permitted.
Dimensions - Barrel: 57mm diam x 131mm long, Spike: 220mm long reinforced plastic.
Weight: 0.8kg

For Aqualux 24V/12V Voltage Drop Calculator regarding cable sizing & distance, click link
Warranty:  3 year limited manufacturing fault warranty.
Manufacturer:  Telectran Aqualux