Aqualux Hydra Aged Brass 12V-24V 6W LED Spiked Pathway Bollard Light AQL-416-AB
Previous code: ABL-01-BR-LED
Only 6Watts. Runs on 12V-24V AC or DC power supply
Consider the 24V MultiVoltage LED globe advantage.
Lower Wattage - very long cable runs on 24V with 3.3mm² cable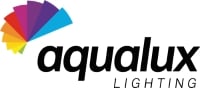 Previous code: ABL-01-BR-LED
This 500 mm high superb quality heavy solid brass pathway light is antique brush finished. It's classic quality will add style to your landscape, blending unobtrusively into the garden.  We suggest spacing the lights 6m apart.
MultiVoltage 12V - 24V AC or DC capable
The latest technology in garden lighting
Features:
Latest LED CREE XPE technology. Will run on 12V - 24V AC or DC power supply. Will run on 12V or 24V battery power supply.
On a 24 Volt AC power supply you can run these lights on 3.3mm2 low voltage trunk cable 200m long to remain within 12 - 24V
You will need to connect this 12-24Volt light fitting to

Low Voltage cable and preferably 24V Transformer

to help achieve long cable runs without concern about voltage drop.
Rugged construction designed for optimal outdoor performance..
White enamelled underside of hood to aid spread of light.
6W light is an inbuilt LED module.
Includes 220mm long reinforced plastic spike.
IP65 Rated.
Cable length (Fly lead) - Twin insulated cable approx 1000mm long.
Dimensions: Lamp height 490mm, Hood diameter 157mm, Post diameter 25mm.
For Aqualux 24V/12V Voltage Drop Calculator regarding cable sizing & distance, click link
Warranty: 3 year construction / 3 year electrical 
Manufacturer:  Telectran Aqualux