Aqualux Copper 12V-24V MR16 Wallmount Up/Down Light - AWL-03-CP
An elegant and stylish solid up / down copper wall light.
LED or Halogen drop-in bulb option - please select.
Consider the 24V MultiVoltage LED globe advantage. Lower Wattage - very long cable runs on 24V with 3.3mm² cable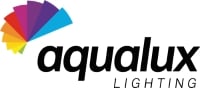 Classic Bauhaus inspired Wallmount Bi-Directional IP65 Rated Pure Copper Light. - 2 x 20W halogen bulbs included or choose from the extensive list of LED lights from the Drop Down menu

Most customers buy this light with two of the same bulb. As such, our bulb selection above is for 2 of each type of bulb you select or with no bulbs.
Consider our latest technology MultiVoltage 24V - 12V AC or DC 4W LED globe advantage. Lower Wattage - very long cable runs when powered by 24V using thin 3.3mm² cable

Features:
You will need to connect this low voltage light fitting to Low Voltage cable and 12V or 24V Transformer
May be used with 1 or 2 bulbs.
Heavy rugged construction designed for optimal outdoor performance. Outperforms stainless steel by the sea.
Solid machined pure copper. The light housing quickly ages to a beautiful weathered copper finish, unless regularly polished
Includes screws and

wallplugs for wall mounting with integrated baseplate

.
Electrical cable connection either into the screw terminal block or by soldering
Rubber sealed.
3mm toughened glass lens.
IP65 Rated.
Suits 20W (2 included) or 35W MR16 dichroic halogen bulbs and  50mm diameter 12V-24V MR16 LED globes

of bulb length no greater than 67mm (not including the pins)

.
Maximum 35W rating. 50W Halogen bulbs are not permitted.

For Aqualux 24V/12V Voltage Drop Calculator regarding cable sizing & distance, click link
Warranty: 3 year limited manufacturing fault warranty
Manufacturer:  Telectran Aqualux